Contract Data Models: A Modern Framework for Digitization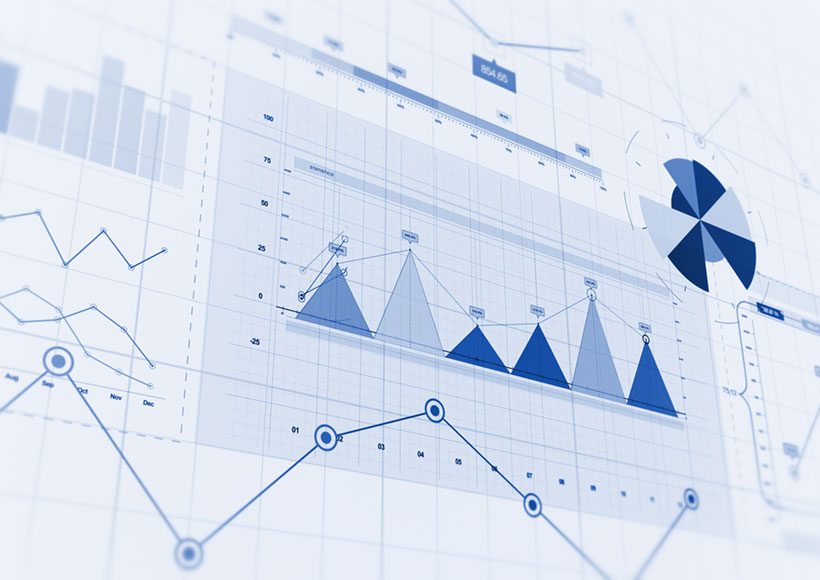 Contracts possess vital data that can supercharge the business by improving revenue, reducing risk and increasing efficiency. Law departments are turning to technology, often adopting contract lifecycle management (CLM) systems, to unlock this value. Unfortunately, even the most innovative companies struggle. World Commerce and Contracting, the leading association dedicated to raising capabilities in contracting practices, found that roughly 60 percent of CLM deployments met original expectations and fully deploy as intended. A survey by Onit's contract works group found that 77 percent had "experienced a failed technology implementation."
The fact is, your contracting is not ready for your CLM.
It should be no surprise that implementing a CLM won't automatically improve contracting results. Nor will it reveal key insights or actionable data by itself. Contracts are riddled with legalese, repetition, redundancy and confusion, such that deciphering contracts is virtually impossible by anyone other than a highly experienced lawyer. How do you think artificial intelligence will fare?
Implementing CLM may give you a place to store digital versions of your contract, but it doesn't change the fact that your contract is still an unstructured PDF sitting in a repository that is not widely accessible. As a result, contracts don't quickly or easily translate to meaningful data that is easily disseminated across the business. Instead, organizations struggle to use the information to drive value for their company.
CONTRACTS AS DATA MODELS
To improve contracting processes and unlock improved data insights, we need to view contracts from a different perspective. We can't treat contract data as complex words in a dense document. Instead, we must think of contracts as a collection of data points. These data points can be organized within the framework of data models.
A data model is a map or a blueprint that provides a greater understanding of what it depicts. For example, there may be countless ways to draft a limitation of liability provision that caps damages at two times fees paid in the last year. From a data model perspective, they can all be mapped back to the same value (e.g., "Limitation of Liability = 2x Fees (Annual)").
Data models turn contracts into usable data you can store in your CLM and across your enterprise information technology platforms to filter and search. Data models deliver all sorts of new structured data that you can act on across your enterprise, far exceeding common basic use cases such as contract name, effective date and term.
Organizing contract data in this way opens up a new world of information to drive the business and increase the legal department's value. Here are some easy wins:
Automate drafting of contracts and create clause libraries to support self-service.

Track fallback usage and approvals to drive continuous improvement initiatives.

Adopt AI to help with first-pass reviews of third-party paper or turn final agreements into structured data.

Complete risk assessments across your contract portfolio and manage your rights and obligations.

Feed data to your entire enterprise.
Digitizing your contract data also affords law departments opportunities to improve their relationships with counter-parties and across the industry. Imagine streamlined and easy exchanges between companies' lawyers and systems so the business teams can focus on the business terms that really matter.
Seeing contract data in the light of a data model is a paradigm shift for contract management. It opens up a wellspring of opportunity for legal to drive value to the business and to improve legal operations. Taking the time to ready your data to reap the full potential of your CLM is well worth the investment.
A METHODOLOGY TO TURN CONTACTS INTO DATA MODELS
The following is an abbreviated five-step process to transform your contracts into data models. A deeper dive into this process is spelled out in the white paper, Transforming Contracts Management.
1. Define agreement concepts and sub-concepts.
You first need to deconstruct your contracts into their component parts, mainly by isolating the substantive topics that the contracts cover. If your agreement templates are already organized with headings to articles and sections, this will make it easy to start to identify concepts and sub-concepts. For example, one concept you may find in some of your contracts is "force majeure," and one sub-concept would include a definition for force majeure.
2. List objective contracting positions for each sub-concept.
Think of "positions" as different contracting stances that can be taken for a sub-concept. The exercise of defining positions requires distilling language into very basic and objective results, regardless of the dense or relatively complex language in the contract.
3. Assign internal owners for those positions.
At the concept level, you can assign ownership to the stakeholder that will take responsibility for the strategic approach to how that concept will be managed by the company.
4. Choose your preferences for each position.
You can accomplish this by classifying each position for each sub-concept with one of the following: most desired, fallback or stepdown, last resort or not acceptable.
5. Draft contract language for each position.
The last step in creating your data model is a one-to-one mapping between each position that you have defined and well-drafted language.
Example Preferences for Positions under Force Majeure
| | | | | | |
| --- | --- | --- | --- | --- | --- |
| | | | | | |
| | | | Mutual, due to event beyond reasonable control | | |
| | | | Mutual, substantially similar conditions | | |
| | | | One-way in favor of Company | | |
| | | | No liability with reasonable mitigation | | |
| | | | No mitigation requirement | | |
| | | | No liability with reasonable notice | | |
| | | | No liability with prompt notice | | |
| | | | | | |
Above is an example of what the ultimate result could look like for a few sub-concepts under force majeure. Now think of this replicated across all the concepts in your contracts.
By Chase D'Agostino and Ryan Finn
Chase D'Agostino is the VP & Contract Solution Lead at UnitedLex. He designs and builds modern contracting processes for his clients. He draws from his experiences as part of the leadership team at multiple legal services providers, an in-house commercial contracts lawyer at Colgate-Palmolive and an M&A associate at Simpson Thacher & Bartlett.
Ryan Finn is a Director of Contracts Solutions at UnitedLex. He focuses on the design and delivery of data-driven and technology-focused contracting process transformations. His previous experience includes a mix of in-house counsel, advisory and strategic operational roles in IT procurement at Boeing, Globalization Partners, Agreemint and JP Morgan.